Steels
At AUSA we work for all industrial sectors: power tools, forging, automobiles, bar cutting, mould making, aeronautics, railways, agriculture, etc.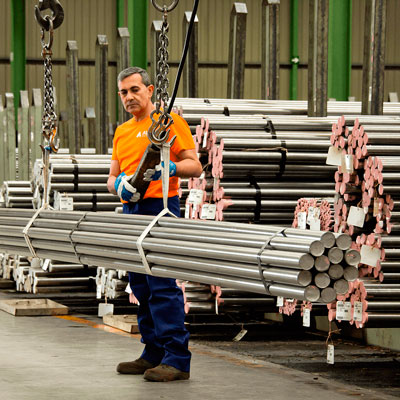 We specialise in the distribution of special steels -transformation and cutting of rolled steel and forged steel- and in the manufacture of cold drawn steels.
We are set apart from the rest by our logistics service (our own fleet of HGVs), our wide range of stock and in the homogeneity and quality of our special steels.
We have supply centres in Vitoria, Barcelona, Valencia, Zaragoza, Seville, Valladolid, Madrid, Liège (Belgium) and Galati (Romania) that guarantee that the material is delivered to your installations punctually.
AUSA has a structure that enables us to reach any part of the world.